Controleer de Dashboard instellingen
Het dashboard toont de algemene informatie van het bedrijf, u ziet grafieken en tabellen. Soms zien we dat er lege grafieken staan, u kan hier zelf andere overzichten plaatsen die beter bij uw bedrijf passen.
Waar kan u de dashboard instellingen vinden?
Als u hier klikt (op het dashboard) dan openen de instellingen: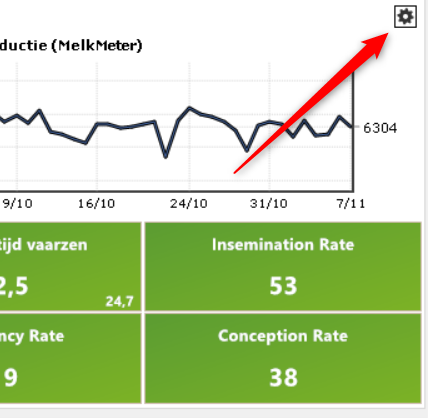 Dan krijgt u dit overzicht: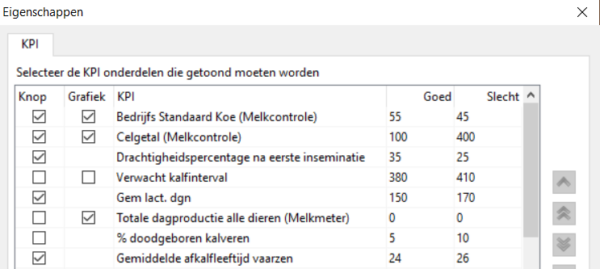 U kan zelf voor elk item instellen welke waarde goed en slecht is en ook kiezen of u een knop of grafiek wil van dit kengetal, u kan 8 items selecteren voor op uw dashboard te tonen.
Als u vragen heeft over de instellingen van uw dashboard of u heeft hulp nodig, contacteer dan de helpdesk!