Check The Dashboard Settings
The dashboard shows the general information of the farm, you see some graphs and tables. Sometimes we see that there are empty overviews or you can choose some other overviews that fits better with your farm!
Where can you find the dashboard settings?
When you click over here (on the dashboard) you find the dashboard settings:
Then you get these overview: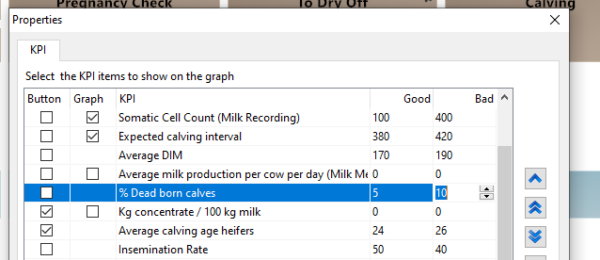 You can fill in your own good and bad values for each item, and the option if you want to have it in button or graph, you have the possibility to choose total 8 overviews
If you have questions about the setup of your dashboard or you need help with that, please ask the Helpdesk!