Automate taak-backup maken
Het is voor elke veehouder belangrijk dat het UNIFORM programma de automate taken goed uitvoert en vooral de automate taak: "Backup". Dan maakt uw pc op de gewenste tijd een backup en mocht het dan zo zijn dat u bijvoorbeeld een computercrash krijgt (waarbij normaal alle data verloren gaan), dan hebben wij nog een recente backup beschikbaar. De backup waarin al uw dierdata is opgeslagen!
Waar vind ik de automate taak backup en controleer ik of datasafe en cloud storage aanstaat?
– Ga eerst naar automate (1), vervolgens ziet u de automate taken.
– Klik dan op de backup taak(2), hier zie je ook welke periode/tijdstip de backup wordt gemaakt.
– Klik op het tweede tabblad "details" om te zien of datasafe en cloud storage actief en aangevinkt is: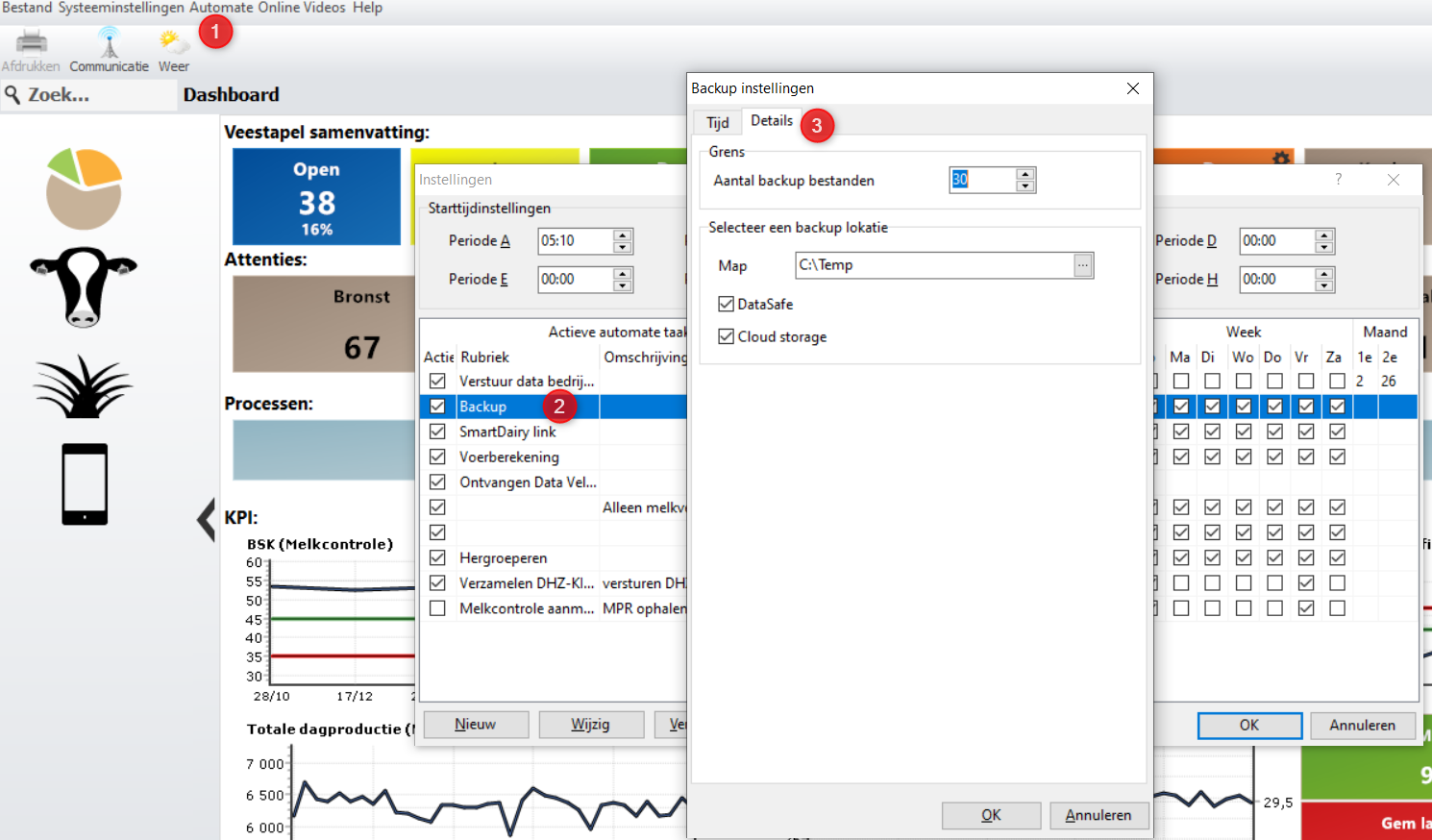 In welke situatie gaat een backup maken niet goed:
1) De pc schakelt uit of wordt uitgeschakelt.
2) De harde schijf van de pc gaat in slaapstand (na …minuten).
In beide situaties zal uw pc geen backup maken! Vaak wordt dit ook zichtbaar door een knipperende rode 1 of 2 rechtsboven op uw dashboard.
Ziet u dit verschijnen, contacteer dan altijd even onze helpdesk!