In UNIFORM it is possible to let the program make an estimated serving date, when a cow for example has been with a bull. This estimated serving date will be added when in daily event the cow will be declared pregnant. For doing this, there are a few steps to take:
First check if the following setting is active: "Ask for days in calf when PD+".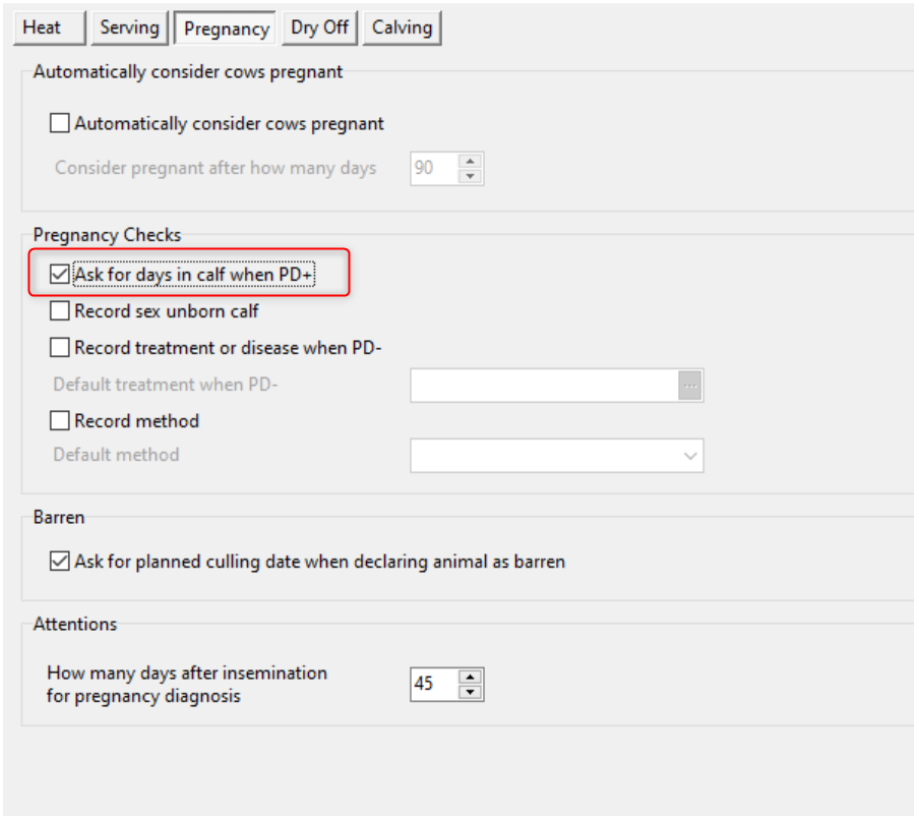 In this example an animal has been with a bull. Next there has been a pregnancy check. She is pregnant and at the Daily Event this will be inserted. The program asks for the amount of days the animal is pregnant and if this will be inserted, the program is making an estimated serving.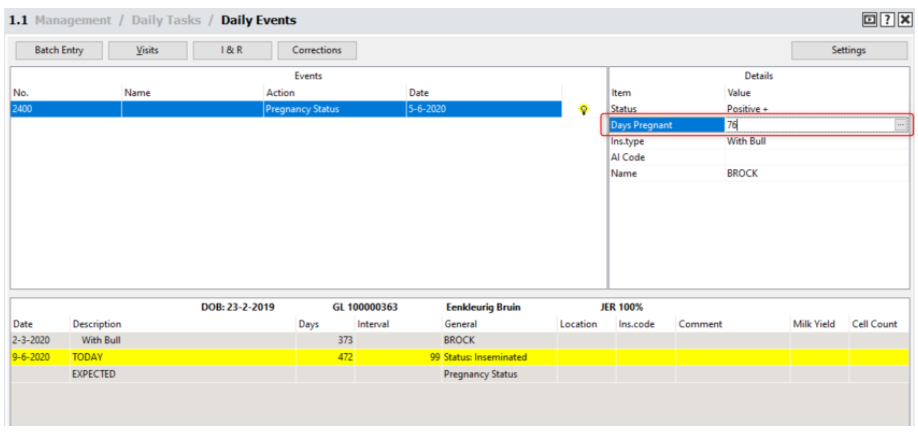 On the animal record the estimated serving is added, shown in the following picture:
The advantage of this is that the animal will get a more accurate estimated calving date.