What do customers say about UNIFORM?
UNIFORM-Agri provides customers with herd management software around the world. With over 10,000 users we have changed the way of farming for many farmers all around the world. They save time and have optimized their milking performance. Read their comments below to learn more about their findings.
Alice van Gosliga, together with her husband and brother-in-law, has a dairy farm of 330 dairy cows in Schettens NL. They have been working with UNIFORM-Professional since 1997. Check out what she has to say about this in this video!
In this video Kathleen D'Eer tells about her company and why she has a positive click with UNIFORM-Agri. Became curious? Watch the video.
Patrick and Caroline have a dairy farm in Bochelt, Belgium with 140 cows. They have been very enthusiastic about working with the UNIFORM Management program for years, and in this video they explain why!

Meet one of our customers in Brazil, Mr. Julio Bras. Julio is supported by our partner companies, Prodap and Semex. In this video, he will tell us a little about the advantages of using the UNIFORM program.
They started producing milk in 1980 with just over 500 Litres. In this video, they show how our program helped them with decision making and how this reflects on the farm's increased productivity.
 
Here's Yvan Bastien from Ferme Geobastien. See why Yvan chose UNIFORM to manage his herd… It is one heck of a teamwork that happens there every day!
Henderik van Middelkoop has a dairy farm in the Netherlands, together with his parents. They work with our software for more than 20 years and they are very satisfied with it. In this video he explains how he uses UNIFORM on his farm and why the package is so useful to them.

Meet Daniel and André Bienvenu. They are the 4th generation on Fermes Rosaire Bienvenu et Fils in Upton, Canada. One thing they like about the UNIFORM software is the App.
"Its been a year now since we have started using UNIFORM-Agri. This was one of the best moves we have made on our farm in many years when it comes to managing every aspect of our herd."

"If somebody told us a few years ago that we were going to have control of the cattle that we achieved today with digitalization, we wouldn't believe it."
We can certainly recommend the UNIFORM Management program to other dairy farmers. The program is user-friendly and the App in particular is a great advance in entering up-to-date data.
After working more than 30 years with the UNIFORM-Agri program, they would like to give their view on the industry and provide insight on the benefits of working with our herd management software.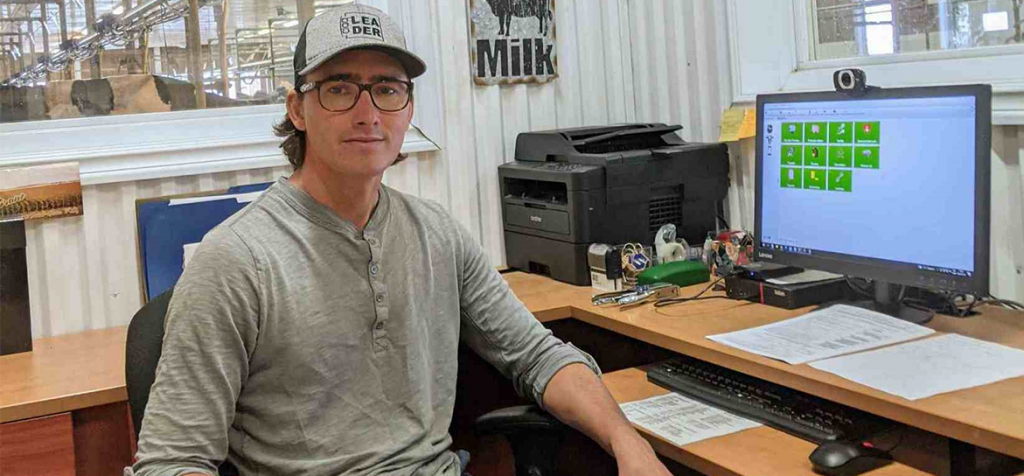 All the rate related to it like the insemination, conception and pregnancy rates are very handy for me, and the most important, always available.
We chose to use the herd management software of UNIFORM-Agri, because of the easy language change, the European KPI's and the ability to have multiple users and add multiple herds.

Mari is the pillar of data administration in SeriVet Asturgalaico, in Ribadeo. It is a vet team focused on dairy herds, located in several provinces.
The program is a great support for me , I can do everything in one place: data analysis, data entry, stock records and a lot more. I can only recommend it, the program will pay itself back for large and small companies!
My experience with UNIFORM-Agri is only positive. You have a good overview of your herd in one quick glance.