Silo indication
The latest 5.4 version brings a new 'Silo Indication' for concentrate feed. This feature is available with feed intake coming from a process computer link. To find it, follow these steps:

In 8.9 Silo Indication, click 'Edit' to add a new silo. Enter the total capacity for the silo, the actual content (1) currently and the minimum content (2) for a warning level. For example: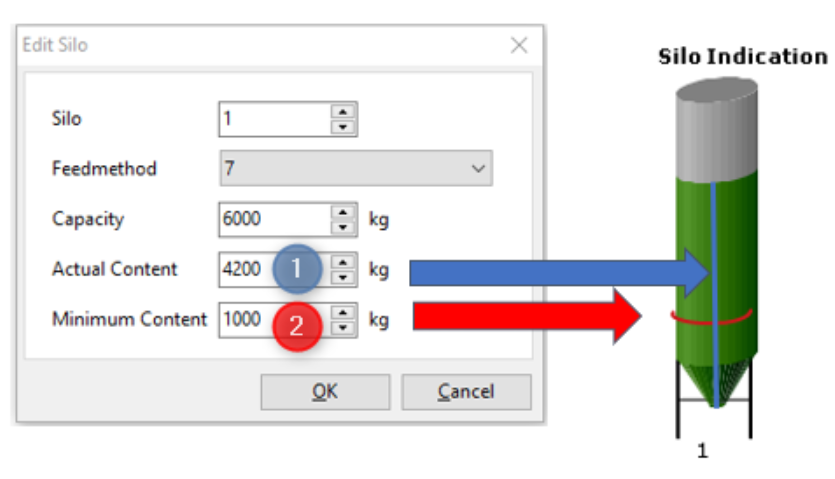 Want to see the silo indicator picture above on your Dashboard? Here's how!
Go to the settings icon (sprocket in upper right) of the KPI's on your Dashboard and select the checkbox for Silo Indication. Click OK to save. Now you can easily track the stock of your feed silo(s) right from the Dashboard!