Lely and UNIFORM-Agri sign data exchange agreement
Lely, one of the world leaders in innovative robots for the dairy industry, and UNIFORM-Agri, one of the world's leading herd management software providers, are pleased to announce an exciting new data-sharing collaboration. This collaboration provides dairy farmers the newest standard for real-time data exchange between Lely's T4C (Time for Cows) and the UNIFORM-Agri herd management software.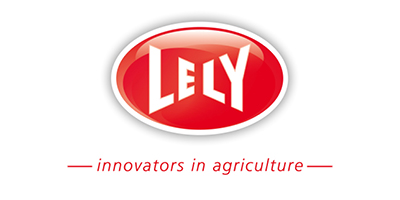 Since the signing of the agreement several hundreds of farmers are successfully updated to the new standard, all other mutual customers will be updated soon. The real-time connection between the two software programs helps to reduce the administrative burden dairy farmers have as data entry only has to be done once. Next to the exchange of animal data, the new link provides better and faster insight in the individual feed, milk, cell count, conductivity, activity, fat and protein data. To simplify sensor calibration, the link also automatically sends milk recording data such as fat, protein and cell count content from UNIFORM to T4C.
The desire to provide innovative solutions and real-time insight with no extra work is a shared objective for UNIFORM-Agri, which for decades has been supporting dairy farmers globally to improve management efficiency.
"UNIFORM-Agri wants to support dairy farmers and their suppliers worldwide with the best and most user-friendly software solutions that help to build a profitable and sustainable business," said Harm-Jan van der Beek, managing director of UNIFORM-Agri. "Working together with a partner such as Lely helps us to achieve the goal of making it easier for the dairy farmer to gain more insights into the herd, leading to better results, with less work."