DeLaval Group making data-exchange easier for farmers
Stockholm, Sweden, 23 March 2023 – DeLaval Group is improving data handling for farmers by partnering with iDDEN (International Dairy Data Exchange).
DeLaval, one of the world's leading manufacturers of milking equipment, and its affiliates UNIFORM-Agri, an internationally specialized provider of herd management software, and Dairy Data Warehouse, the world's largest dairy data company, have signed a strategic partnership agreement with iDDEN.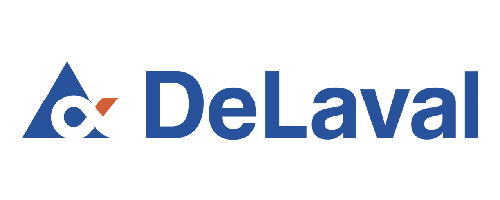 "In almost all countries, farmers are required by law to report their farm data, and sometimes even in multiple systems. That is complicated and time consuming, so through this collaboration we can offer a fast and safe system that will simplify the exchange of data for our customers. They will be able to easily exchange data to and from the DeLaval systems on their farms to local animal track-and-trace organisations and the local milk recording organisations," says Lars Bergmann, EVP Digital Services at DeLaval.
iDDEN is the largest international dairy data partnership, bringing together farmer-owned organisations and national databases across thirteen countries representing approximately 200,000 dairy herds, 20 million dairy cows and 13 million milk recorded dairy cows. "The dairy industry is becoming increasingly digitalised, and most equipment is, or will be, connected. It is therefore important to have a solid system that offers a harmonised data exchange based on the International Committee for Animal Recording (ICAR) Animal Data Exchange standard, to the benefit of farmers around the world," says Dr Reinhard Reents, Managing Director of iDDEN GmbH.
For DeLaval, it is important to make the data handling easy for the customer. "At DeLaval, we strongly believe in harmonisation and standardisation, and by working together with iDDEN we can deliver that and avoid costly fragmentation with many regional players who all use different techniques and sub-standards," says Bergmann.
About DeLaval
Our vision is to make sustainable food production possible. As a company built on innovation, we constantly work to find ways of helping our customers, dairy farmers, do more with less by providing world-leading milking equipment and solutions.
Today, DeLaval has approximately 4,500 passionate professionals operating in more than 100 markets around the world. DeLaval is part of the Tetra Laval Group. See more at www.delavalcorporate.com
About iDDEN
iDDEN is owned and governed by a consortium of farmer-controlled member organisations from different countries providing dairy data services in Australia, Austria, Belgium, Canada, Denmark, Germany, Iceland, Finland, Luxembourg, Norway, Sweden, The Netherlands and the United States.