365FarmNet collaborates with UNIFORM-Agri to offer cloud-based dairy farm management solution
• First collaboration with FMIS for cloud-based herd management solution
• Enables farmers to manage equipment from multiple brands in one system

• Part of 365FarmNet farm management platform: crops and cattle in one system
Cattle and crops in the cloud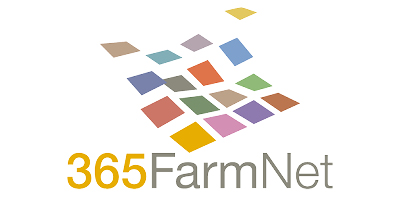 Berlin, 03.12.2020 – 365FarmNet, the leading European farm management platform provider, and UNIFORM-Agri, the leading provider of dairy farm management software internationally, are announcing their official collaboration to offer dairy farmers a new generation of herd management software as part of an overall digital solution for farm management.
365FarmNet Managing Director Maximilian von Löbbecke underlines the value of this partnership for farmers: "The integration of UNIFORM-Agri into 365FarmNet takes smooth, transparent herd management to the next level for our existing customers with mixed farms, and for dairy farmers in general. Our collaboration makes it possible to manage various aspects of farm operations in one system. For us, UNIFORM-Agri is the perfect fit because as a company they have a high level of expertise in dairy management and put the customer first by providing manufacturer-independent services, just like we do."
UNIFORM-Agri MD Harm-Jan van der Beek sees this collaboration as a step forward in integrating applications that make farmers' lives much easier. "The independence of both companies from other businesses puts the right amount of focus on farmers internally and results in a very transparent and fair service for farmers. This collaboration with a company that shares the same goals is in the best interest of farmers".
The collaboration is a huge step forward for 365FarmNet in catering to professional dairy farmers who want to manage their entire farm with just one software solution. It puts farmers in the unique position of being able to choose their preferred brand or model of equipment by, on the one hand, linking different interfaces and brands of sensors on farms and, on the other hand, providing a connection to official government interfaces in most European countries (e.g. EDEL in France or HIT in Germany). Furthermore, the application itself – named 365FarmNet Dairy Farming – supports users by reducing human errors, making daily operations smoother, increasing milk quality and improving the transparency of costs and health conditions.
Moreover, as markets constantly demand more efficiency, innovation and data-driven decision-making, this collaboration between 365FarmNet and UNIFORM-Agri meets all these needs and enables farmers to make their businesses more efficient and profitable. After all, in order to make good decisions, a software solution must also offer a simple dashboard and user-friendly interface for loading and reading reports, be accessible from any device at any time and ensure data security in addition to providing valuable insights. Together, 365FarmNet and UNIFORM-Agri offer just that.
365FarmNet Dairy Farming will be available in France from mid-December and will launch in Germany in March 2021.
More information: www.365farmnet.com
About 365FarmNet
Entrepreneurial platform provider 365FarmNet has developed a comprehensive, manufacturer-independent farm management software solution. 365FarmNet's vision is to become the world's most prominent agricultural platform, from facilitating documentation to providing operational insights to aid in decision making.
The company was founded in 2013 as a subsidiary of the global farm machinery manufacturer CLAAS. 365FarmNet has been in operation since 2014 and works with almost 50 European partners to develop innovative apps. The farming software has since been made available in four languages and has users in over 25 countries.
About UNIFORM-Agri
UNIFORM-Agri has been a specialist in dairy herd management software for over 30 years. This has enabled the company to become one of the most prominent international players in this specialist field. Dairy farmers in over 50 countries rely on UNIFORM dairy software to manage day-to-day operations with their cows. Fertility, production, health management and general administration all in one system is what farmers can expect with a UNIFORM programme. What's more, its integrations with various different brands of milking machines, heat detection sensors and many other on-farm sensors dramatically reduces the administrative work for farms. The ability to exchange data with national databases for cattle movement and laboratories for milk recording round off this complete system for farmers. The full package is also available as a smartphone app that can be used on farms.
UNIFORM-Agri very much appreciates the long-term relationship it has with farmers who have been using the software for over 10 generations of cows, which it reciprocates by providing an excellent level of customer support and regular software updates including some great additional features.