Using your own bull as a service bull
If you would like to use your own bull for the insemination options, 'natural service' or 'with bull' it must be set up correctly in the program. This is also relevant if you have bought a new bull.
The steps below will show how to set up this feature:
Firstly, you go to the 'Animal Record' of the bull, then go to the 'General' tab [1] and click on 'Edit' [2]. In this overview you go to the second tab, 'Pedigree details' [3] and tick on the box 'Use as service bull'. See below: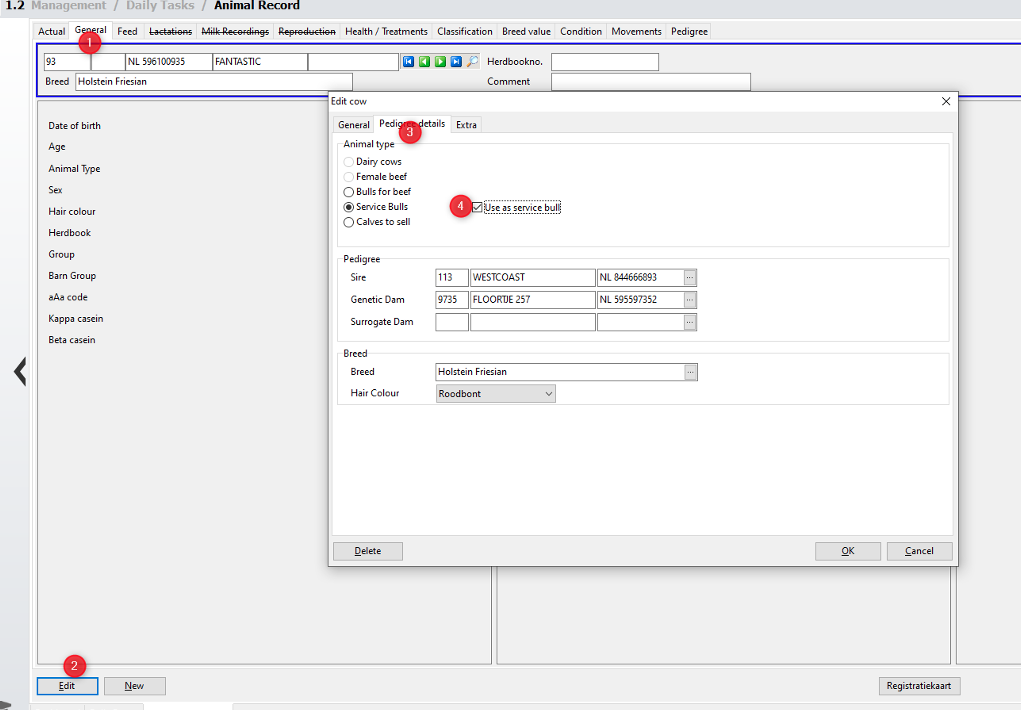 and select 'OK' in the bottom right corner.
The bull will now be available as a breeding bull in the program for cows.