Start using the UNIFORM-App
The UNIFORM App is now included in every UNIFORM Global license. According to the users of the UNIFORM App, it is a great addition to the software on your PC and since 2020 there are no extra costs involved. Therefor we would like to encourage everyone to start working with the app! If you are not using the app yet, please contact our helpdesk to activate the app in your license.
After activating the UNIFORM App in your license, you can either have the helpdesk installing the app for you, or do it yourself. We will explain you how to install the app below.
First, go to 'help' and click license. You will see this screen:
If you do not see the App, click on 'Update License'. If you still do not see the UNIFORM App, please contact our helpdesk for assistance.
When you do see the App, please click on App icon at the left side of your screen. When clicking this icon the screen below will appear: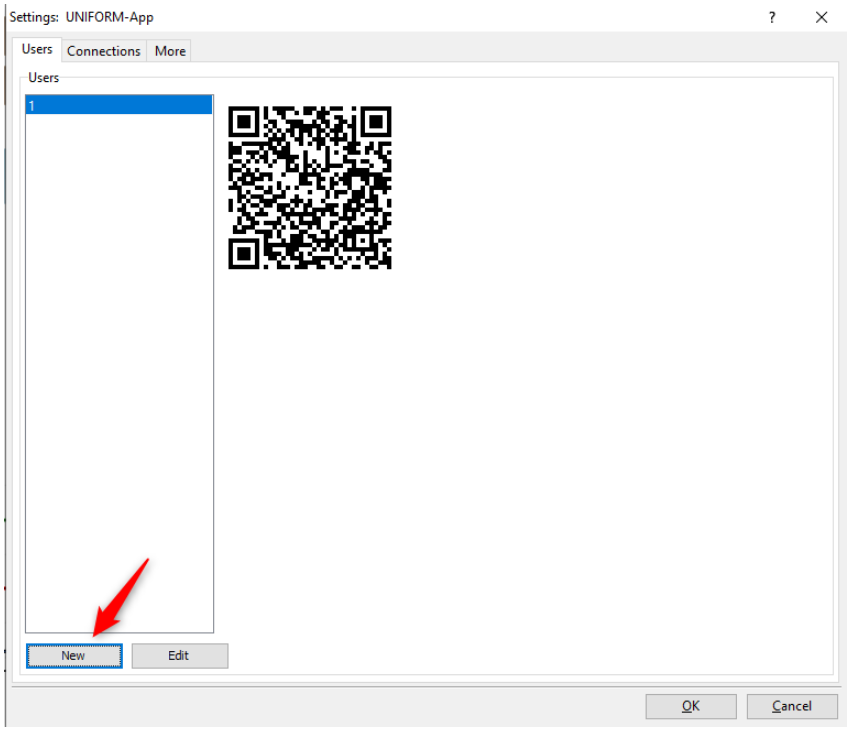 Click in this new screen on 'new' and make a username and password, click 'ok' and open the screen again.
Settings on your phone
On your smartphone it is important to download the UNIFORM-App in the Playstore or App store. When the download is finished, you will see this screen:
Click on the QRcode (see picture) and face your camera to the QRcode in your computerscreen. The username (1) will pop up at user. Please enter the password yourself.
At last click on the button 'connect'. Now the app is reading in the data, so you can work with the app. If there are problems or if you need help, please ask our helpdesk!