We have something for you
We are so excited to be back to World Dairy Expo again that we are GIVING AWAY our software for FREE to the first 10 farmers who sign up for our program! Don't miss out on this limited time offer! Leave your details below for more information. We'll call you back as soon as we can.

Not your dad's management program
With UNIFORM-Agri, you get more herd management capabilities for less. We make data entry easier than ever! In one convenient screen, UNIFORM quickly captures daily events and management tasks for the herd. The dashboard highlights the events due to happen, cows requiring attention and key performance indicators to give a clear overview of the herd's customized targets and performance.
The UNIFORM-App is included when subscribing for our software and gives you access to your herd's data at all times. You can look up cow information and enter data on the go. The app can be installed on multiple devices without additional costs.
Our benefits
Free support on demand Simple conversion from other software You own the data No strings attached User friendly Powerful analyses
More than 15,000 users worldwide
More than 15,000 users worldwide have already changed their way of farming by using a UNIFORM herd management program. They save time and have optimized their milking performance. Read their comments below to learn more about their findings.
In this video, one of our customers talks about his experience with the UNIFORM management program and how it helps managing his farm.
In this video we show how our customers worldwide work with our app and what they think of it.
Contact us today!
Do you have any questions or want to take matters into your own hands? Contact our North American representatives or send us a message through social media.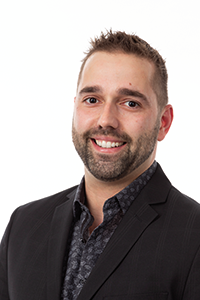 Matt Delisle
Sales Manager North America